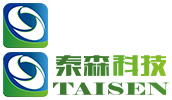 *That is by the end of 2022
Anhua Taisen
Be a responsible recycling company
To provide efficient professional services for recycling, and promote the harmonious development between man and nature.
Area of industrial land
1.2 Thousand
Square meters
Crushing sorting capacity
Reduce harmful air pollution
Number of service enterprises
Recycle, turn waste into treasure, improve the environment
Anhua Taisen Cycle Technology Co., LTD (Tyson Recycling) was founded in 2014 and is one of the first Chinese companies to recycle used power batteries, long-term focus on the professional disposal and harmless disposal of waste lithium iron phosphate batteries. The company is the National high-tech Enterprise, Hunan Province Comprehensive Utilization Key Enterprise, as the Chinese power battery recycling and the Echelon Utilization Alliance member unit, in 2020 participated in the National Power Battery Recycling Industry Famous Enterprises, won the 2019-2020 Battery Material Recycling Outstanding Enterprise Award, the Annual Advanced Enterprise Battery Recycling Award.
More